How to Find the Best Process Server?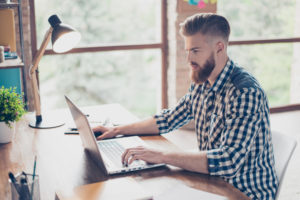 If you're in need of a quality, reliable process server, you may be wondering where to start looking. In a huge area like Tampa Bay, how do you narrow down all the choices?
In this post, we'll discuss our top tips for finding the best process server near you so you can get back to what you're best at – winning cases for your clients.
Ask for Recommendations
When you file your case with the local court clerk, you're in a great place to ask for process server recommendations. Court personnel must deal with process servers daily, so they likely know which ones are doing their jobs well. They may also have a printed list you can take with you.
Check Online Reviews
Once you have a list of process servers to consider, you should read through all of their online information and reviews. Places to check for online reviews include:
Google

Facebook

Yelp

BBB

Consumer Affairs

Glassdoor
All of these online sources cater to different audiences and provide their own unique perspective of the process server agency in question. Look at reviews together to get the full picture of what it's like to be with that server.
Verify References & Certification
Not that you've narrowed your choices down to one or two, it's time to make contact. Ask the server for references from prior clients that you may contact. Since Hillsborough County process servers must be certified, ask for their certification number and verify this with the 13th Judicial Circuit's approved process server list.
Tampa Bay's Premier Process Server Agency
Accurate Serve of Tampa Bay only uses servers that are reputable, experienced, and approved to serve process in Hillsborough County. If you need process served in your case, call us at (813) 544-6900 or send us your work request online.