The Important Role that Process Servers Play in the System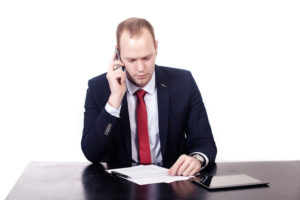 Process servers may seem like an added professional that you have to deal with when you have a court case. What is their purpose? In reality, process servers are an important part of the court system. Without them, thousands of cases would never see a conclusion. Here's why process servers are so important.
Understanding Due Process
The reason we have process servers is because of something known as due process. The Constitution grants every American citizen the right to due process. Due process means that anyone charged with a crime or accused of wrongdoing in a lawsuit has the ability to defend themselves in court. This means that the individual named in a lawsuit or court case has to be notified of the action and given a chance to appear in court. 
Service of Process
The act of notifying an individual of a court case against them is called service of process. The service must be done by a licensed agent of the courts in order for it to be valid. This ensures that an impartial third party is delivering the legal papers, which is important for due process to be upheld. It also provides proof that the individual was served, which is important for the case to move forward.
Why Process Servers?
Private process servers aren't the only way to move a case forward through the courts. You can also have papers served by the sheriff's department. So why use private process servers? Sheriff's departments have a lot of other responsibilities that are more pressing than serving papers. This means that your case could be delayed. Sheriffs are also less likely to investigate to locate an individual if they are hard to find. A private process server will do whatever it takes to get your papers served in a timely manner.
If you are involved in a court case and need papers served, we can help. Contact us today for more information or to get started.