Three Things You Didn't Know About Skip Tracing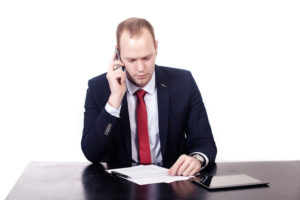 Many different types of legal cases in Florida require service of process, or delivery of court documents or summons to the defendant or respondent in the case. Often, your case cannot move forward until process service has occurred. But what do you do when the person you need served is not easily found? Private process servers use skip tracing to find these individuals. Here are three things you might not know about skip tracing.
Types of Information
Skip tracing can dig up certain information about an individual that needs to be served with court documents. Some of the information that can be found include:
Current place of residence

Current phone number

Current place of employment

Social security number

Driver's license or ID number
All of these pieces of information can help a private process server locate the individual for service of process. In fact, if no other information than the current employer is found, that individual can successfully be served.
Private Detectives Are Used
Most often, private detectives are used to uncover information about the individual's whereabouts. Some private process servers keep a private detective on retainer for such cases. A private detective is not able to disclose information legally unless there is a valid reason. Sharing the information with the plaintiff in a case or the private process server who is serving the papers is reasonable sharing and protected under the law.
Methods
There are a lot of methods that can be used to help private process servers locate individuals to be served. These include searching public records such as arrest records, property tax records, or marriage licenses. It also includes searching specialized databases that reveal social security and employment records. Because these specialized databases are only accessible by certain authorized individuals, it is important to use a private process server that has access to these databases, either on their own or through a private detective.
If you have papers to be served but don't know where to find the respondent or defendant, we can help. Contact us today for more information or to get started.