What You Need to Know if Court Papers are Served Incorrectly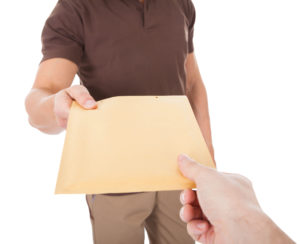 We all know that being served with court papers means that we're expected to appear in court at some point in the future, but what happens if you were improperly served those papers? While it's a hard case to prove, improper service has given some defendants grounds for dismissal of the entire case. If you believe you've been served court papers incorrectly, follow these steps to find out what to do next:
Call Accurate Serve®
At Accurate Serve of Tampa Bay, there's one thing we know – proper service of process. We've been serving legally valid process here in Florida since 2009, so there isn't much we haven't seen. We can answer your questions about what was and was not illegal when you were served with court papers. Just give us a call at 813-544-6900 to find out more.
Consult With an Attorney
If you already have an attorney retained for your legal issues, you may want to consult with them about improper service, since they'll be the ones filing any motions related to it. Attorneys are also very knowledgeable about service of process laws and what is and is not allowed. If they feel the service was improper, they can quickly file a motion to reserve the defendant or even dismiss the entire case!
Proper Service is Your Right
Did you know that you're guaranteed proper and fair service of process in the U.S. Constitution? That's right…our founding fathers thought service of process was so important, they included it in the founding framework of our country. If you've been improperly served with court documents, you need to speak up and let someone know. Never allow someone to drag you through a legal battle when they aren't even following all of the rules! By informing your attorney and the judge about the issues, you are casting doubt on the opposing party's credibility while also buying yourself some time.