When Do I Need a Process Server?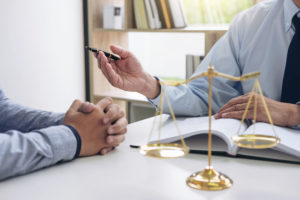 A process server is a person who delivers documents to a specific recipient, typically legal documents. If you've initiated any type of court filing in Tampa Bay, you may be wondering if you should use a process server to deliver the related documents. In almost all cases, the answer is yes.
Process servers can be helpful in virtually any type of legal case. Process servers ensure there is no question about whether a defendant or witness has been made aware of the upcoming case.
Process servers can also help in non-legal matters, such as helping locate a missing person or retrieving documents.
Here are a few examples of different legal issues that can benefit from using a process server:
Evictions
If you're a landlord, you're probably familiar with the eviction process. Several notices, each with its own specific timeline, are required to be provided to a tenant during the eviction process. Not providing those notices as directed can cause huge delays in the eviction process, or even give the tenant grounds to stay on the property. Avoid this by using a knowledgeable process server for all your eviction notices.
Foreclosures
Foreclosures are another common real estate issue that can benefit from using a process server. Just like evictions, several notices with strict deadlines must be served at the property being foreclosed on for the foreclosure to move forward. 
Civil Lawsuits
Civil lawsuits are probably the most frequent type of work request we do. Civil lawsuits occur when a person or business accuses another person or business of owing them money, property, or some other asset. Civil lawsuits can be for amounts as low as $50 or up into the millions. Civil lawsuits may be filed regardless of whether criminal charges were pursued. Defendants and witnesses named in civil lawsuits must be served with summonses, complaints, subpoenas, etc. as required by law. In Florida, these documents may only be served by a law enforcement officer or certified private process server.
Property Disputes
While property disputes generally are handled as civil lawsuits, they can have some special nuances that make them unique. HOA (short for Homeowner's Association) is a frequent source of property disputes in Tampa Bay. If you manage an HOA and have residents that are not following the agreed-upon rules, a process server can help notify them of the requirement to comply or face legal consequences.
Divorce
Around 13% of Floridians are divorced (that's almost 3 million people!), so it should be no surprise that serving divorce documents is common here at Accurate Serve®. Divorces require diplomacy and tact that other types of cases do not. Divorces are also prone to violent reactions from defendants due to the emotional nature of the issues.
Child Custody
Child custody is another difficult type of case to handle. Emotions run very high in child custody matters, so precautions should always be taken to deliver the process in a public location where there is less chance of a violent reaction from the process recipient.
Process Servers in Tampa Bay
No matter what type of documents you need to be delivered, Accurate Serve® of Tampa Bay has the team, knowledge, and network to get it done right. We can help you with both legal and non-legal document delivery needs, so you never have to worry about improper service affecting your case. Call us at the numbers below, or send us a work request online to get started today:
Lakeland – (863) 873-6691
Tampa – (813) 544-6900
St. Petersburg – (727) 826-7207
New Port Richey – (727) 807-2553