What Happens With a Lawsuit If The Defendant Wasn't Served Court Papers?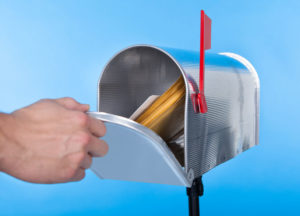 Let's say you hear through the grapevine that someone has filed a civil lawsuit against you. You'll probably be on pins and needles, waiting for a Sheriff's deputy or process server to show up with the dreaded news. But what if you wait and wait and wait, just for nothing to come? Should you be worried about a lawsuit against you if you were never served with the court papers?
No, if you have not been served with a court summons within 120 days of the summons being issued, then you DO NOT have to go to court and the case will likely be dismissed.
BUT…
There is a catch. If the plaintiff can convince the court that they had "good cause" to miss the 120-day deadline, then a judge may extend the service period to accommodate the plaintiff's situation. In that case, the plaintiff would have more time to serve you with the process. However, if you are never served with the process, you never have to go to court.
Ways You May Be Served
 In-Person Service
In-person service is the preferred method of process service in Florida. While serving the actual person named in the process is best, anyone 15 years old or older may be served in their place if they reside in the same home. A spouse may also be served instead of serving the actual defendant or witness. In-person service can be at the defendant or witness's home, place of business, or anywhere else where the person may be located.
 Service by United States Mail
Process service by mail is permissible when serving witness subpoenas for:
Civil traffic case

Criminal traffic case

Misdemeanor case

2nd or 3rd degree felony case
While any type of United States mail is acceptable for this service, Certified Mail is recommended. If Certified Mail is not used, the witness may NOT be charged with contempt of court for not showing up. The process must be mailed at least 7 days before the witnesses' required appearance.
 Service by Posting at a Residence
For certain criminal witness subpoenas commanding either a court appearance or deposition, the process can be served by posting it at the witness' residence at least 5 days before their requested appearance, but only after a required number of service attempts have been made on different days at different times of the day.
Service in a Virtual Office
Think just having a P.O. box will stop the process server from finding you? Wrong! In Florida, if the only address for a person being served that can be found is a private mailbox, virtual office, executive suite, or the like, then the process can be left with whoever is in charge of that business. 
Service by Electronic Means
In very limited cases involving serving process on certain types of businesses, the process may be delivered via electronic means, such as e-mail, by someone authorized to do so by Florida law. Electronic service on individual defendants or witnesses is not allowed. 
The Laws Are Complex
The 5 types of service above are the most common in Florida, but this is by no means an exhaustive list. Florida's law is very complex and must be followed in its entirety for process service to be valid. Depending on the exact circumstances of the case and the type of person or entity being served, the methods of service can vary wildly.
Have You Been Served?
If you haven't received the Florida court process in person, via United States mail, posted at your residence, via the manager of your virtual office, or via e-mail (for certain businesses only), then chances are, you don't have to appear in court. However, the best way to be sure is to contact the Clerk of Court for the county where the case was filed (or whatever court is handling the case). They should be able to tell you if the service has been made, including exactly when, where, and how that service was made. If they have no record of you being served, then you have no obligation to appear in court.
Service of Process in Tampa Bay
If you've filed a civil lawsuit in Hillsborough County and need to have the defendant(s) and witness(es) in your case served, trust Accurate Serve of Tampa Bay to get it done quickly and in compliance with all state laws. To get started, just give us a call at (813) 544-6900 or send us a work request online.