Can a Party Refuse Service of Process in Florida?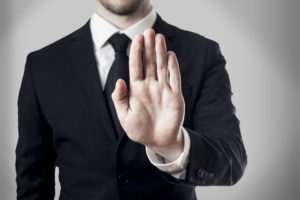 If you have a court case that you know is not going to be well received by the other party, you may be concerned about making sure that the party gets served accurately and timely so that your case can move forward. Although someone can try to avoid process servers so that they can put off court proceedings, someone cannot outright refuse service of process in Florida. Here's what you need to know about difficult-to-serve individuals.
Perseverance Wins the Day
When someone doesn't want to be served, they might go to great lengths to avoid the process server or sheriff. You will need a private process server that has skill and patience in finding people who do not want to be served. You need a process server who is persistent and shows up in the least likely of places at the least likely of times that is able to serve these types of individuals.
Criminal Offense
It is important that you know that when the other party is served by the process server they must accept the papers. Once they are found, they can no longer avoid the inevitable. In the state of Florida, refusing service of process without violence from a registered process server is a class one misdemeanor charge. The process server does, however, have to be willing to contact the local law enforcement to uphold this law.
If the individual responds to service of process with violence and refusal, then the private process server's safety is at risk. The state of Florida takes the safety of private process servers seriously. If someone responds to service of process with violence, it is a third-degree felony charge that they must face. Again, the private process server has to be willing to involve local law enforcement.
If you have a difficult case, and you are worried about your party trying to avoid or refuse service of process, we can help. Contact us today for more information or to get started.