Can Process Servers Wear Body Cameras?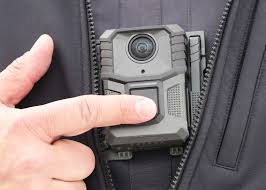 In a world where it seems like violent crime is on the rise, many people have begun protecting themselves by recording video and audio of their surroundings at all times. Law enforcement officers often wear body cameras while on the job to keep an accurate and indisputable record of their actions and the actions of those around them. But can process servers also legally use body cameras while working?
Advantages of Body Cameras
It's no secret that the serving process can be a dangerous job, so anything a process server can do to make their job safer is great. Wearing a body camera while the serving process has two distinct advantages – it provides indisputable evidence that the process was served to the correct person on the date and time the server indicates, and it can also deter violent or aggressive behavior by a process recipient. This means body cameras can protect a process server's reputation and prevent physical harm.
Process Servers Are Allowed to Wear a Body Camera
Here in Florida, body cameras may be worn anywhere in public where there is no implied expectation of privacy. This means a process server may film anything occurring around them in public, but may not record in places like private residences, bathrooms, or fitting rooms. A process server would not be obligated to notify anyone in public of the fact that they are recording video.
Turn Off the Audio
Florida is a "two-party" consent state for audio recordings, which means that both parties must be made aware that the recording is taking place for it to be legally admissible. Since a process server won't want to walk around asking everyone they come into contact with for permission to record audio of their conversation, it's best practice to just turn off the audio recording feature on the body camera. If the process server notifies another party about the audio recording and that party agrees to be recorded, then they can turn the audio record feature back on.
Quality Service of Process in Tampa Bay
If you need quality, reputable process servers in Tampa Bay, we've got you covered. Accurate Serve® has been serving process in Florida since 2009, so we have the experience to help you with any type of case. Call us at (863) 873-6691 or send us a work request online to get started today.