When Can a Home Be Seized as a Criminal Nuisance?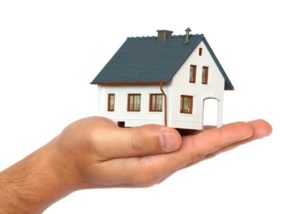 Foreclosure isn't the only reason that a homeowner can lose his home. As was recently demonstrated in a Kansas City neighborhood, cities are able to use the power of property forfeiture as a crime-fighting tool. Based on the concept of forfeiture, those who commit crimes cannot maintain ownership of the property they used to commit those crimes. This extends to drug kingpins, embezzlers, racketeers, and violent offenders.
In Kansas City, Missouri, city officials utilize a listening system called Shot Spotter to detect gunshots in urban areas. The system is advanced enough to identify the specific address from which shots occur. One specific Kansas City neighborhood has become known for its brawls, crowds, and unusual quantity of gunfire. According to Jackson County Prosecutor Jean Peters Baker, "Over 200 shots have been fired from this residence, or around this residence, in the past year." In response, Baker served papers to the homeowners in the neighborhood to inform them that their properties could be seized if the criminal violence did not stop soon.
Forfeiture laws vary by state, and in many places law enforcement agencies can seize people's property without so much as a formal conviction or full evidence of wrongdoing. Florida lawmakers recently enacted a law that reforms such practices and ensures that more oversight is used in the civil asset forfeiture process. In particular, the law requires officials to arrest suspects before seizing their property using civil asset forfeiture. The seizing agency must also pay a $1,000 filing fee in order to take any property, as well as a $1,500 bond that is returned to the owner of the property if he or she is found innocent.  
Most importantly, physical property is not viable for forfeiture unless law enforcement can prove "beyond a reasonable doubt" that it is directly linked to a crime. Florida joins Michigan, Montana, New Mexico, and Wyoming as another state that has reformed forfeiture laws to ensure more oversight and justice in civil asset forfeiture.
When a property does qualify for forfeiture under Florida's newly reformed law, Accurate Serve of Tampa, Florida can provide the service of process necessary to legally notify homeowners of impending forfeiture. Call (813) 644-9368 to learn more and ensure that your most important papers are served rapidly and responsibly.